Marc Hagan-Guirey (also known as "Paper Dandy") is a contemporary digital and paper-cut artist, most famously known for his skill in the craft kirigami. Kirigami is the process of cutting intricate shapes into a single sheet of paper that, when folded, create detailed, 3D dioramas and spaces. Guirey's first exhibition Horrorgami, was a collection of these small paper cuts all revolving around popular horror iconography. His more recent (and well-known) exhibition Cut-Scene, Inspired by Star Wars, opened last spring on May 4, 2015, featuring intricate scenes replicating famous moments from the Star Wars film franchise.
While kirigami may not appear to have many similarities with traditional 2D drawing, the two are actually quite compatible in process and how kirigami relates to drawing into space. Guirey's work has him "drawing" into the surface of paper with an Exacto-knife. The results, when lit properly, are dioramas that create a real and perceived space from the cut drawings. If possible, it would be interesting to see kirigami on a large scale in which the audience could observe or explore the finished work in and around the piece.
Here are some examples of Marc Hagan-Guirey's work:
Hagan-Guirey, Soho Uncut, Paper, 2014.
Hagan-Guirey, A Kirigami Palace for Decorex International's 2013 Campaign, Paper, 2013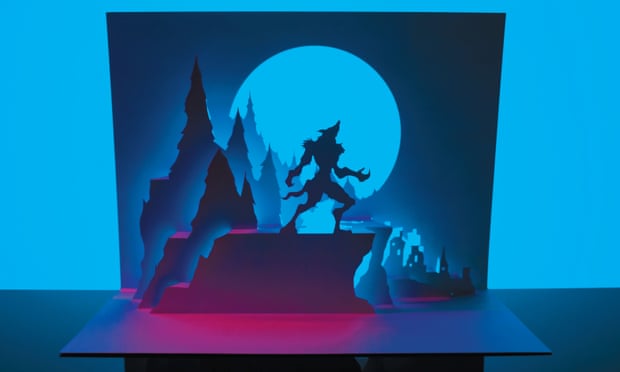 Hagan-Guirey, Howler, Paper, 2015
Hagan-Guirey, from Cut-Scene exhibition, Paper, 2015.
Official website: http://paperdandy.co.uk/